A Brief History of Rwanda
For centuries, Rwanda existed as a centralized monarchy under a succession of Tutsi kings from one clan, who ruled through cattle chiefs, land chiefs and military chiefs. The king was supreme but the rest of the population, Bahutu, Batutsi and Batwa, lived in symbiotic harmony. In 1899, Rwanda became a German colony and, in 1919, the system of indirect rule continued with Rwanda as a mandate territory of the League of Nations, under Belgium.
From 1959, Batutsi were targeted, causing hundreds of thousands of deaths and sending almost two million of them into exile. The First Republic, under President Gregoire Kayibanda, and the second, under President Juvenal Habyarimana, institutionalized discrimination against Batutsi and subjected them to period massacres.
The Rwandese Alliance for National Unity (RANU) was formed in 1979 by Rwandan refugees in exile, to mobilize against divisive politics and genocide ideology, repeated massacres, statelessness and the lack of peaceful political exchange. In 1987, RANU became the Rwandese Patriotic Front (RPF). On 1 October 1990, the RPF launched an armed liberation struggle that ultimately ousted the dictatorship in 1994 and ended the genocide which cost more than one million lives – Batutsi and moderate Bahutu who opposed the genocidal regime.
After Kigali fell to RPA (RPF's armed wing) on 4 July 1994, RPF formed a Government of National Unity headed by President Pasteur Bizimungu, bringing parties that did not participate in the genocide together. In 2000, Parliament voted out President Pasteur Bizimungu and RPF appointed then Vice-President and Minister of Defence, Major General Paul Kagame as the President of the Republic to lead the coalition government. In 2003 President Paul Kagame was elected with landslide majority to serve a term of seven years. During those seven years, the country made unprecedented socio-economic and political progress and consolidated peace, stability as well as social cohesion among Rwandans. In 2010, President Paul Kagame was re-elected to serve a second term and on a platform of rapid development for the transformation of the lives of all Rwandans.
Geaography
Republic of Rwanda
Capital: Kigali
Rwanda is a landlocked country situated in central Africa. Also known as 'The Land of a Thousand Hills', Rwanda has five volcanoes, 23 lakes and numerous rivers, some forming the source of the River Nile. The country lies 75 miles south of the equator in the Tropic of Capricorn, 880 miles 'as the crow flies' west of the Indian Ocean and 1,250 miles east of the Atlantic Ocean – literally in the heart of Africa. Rwanda is bordered by Uganda to the north, Tanzania to the east, Burundi to the south and the Democratic Republic of Congo to the west.
Anyone visiting 'The Land of a Thousand Hills' is in for a multitude of surprises. The loveliness and variety of the landscapes in this 'green country' is dominated to the north by volcanoes and bordered by Lake Kivu to the west.
In Rwanda the great animals of the wild are protected from poachers and roam free in the vast national parks. The Volcanoes National Park in the Virunga volcanic mountains with its high altitude forests is world famous for mountain gorillas – timid and passive family oriented giants. The Park is teeming with wildlife both large and small, while Lake Kivu to the west offers beautiful beaches, jutting peninsulas and an archipelago of islands.
Basic facts
Population: 10,515,973 people according to the 4th General Census (2012).
Land Area: 26,338 square Kilometres.
Borders: Uganda to the north, Tanzania to the east, Burundi to the south and Democratic Republic of Congo to the west.
The population is predominantly female; 5,451,105 are women corresponding to 51.8% of the total population.
Kigali is the capital city of Rwanda. The city's geo-coordinates are 157 S, 30 04 E. GMT is +2.
Kigali City population is 1,135,428 people (2012 General Census)
Rwanda has 3 official languages, Kinyarwanda, English and French.
Rwanda's political system: Republic; presidential, multiparty system.
Rwanda's National anthem is "Rwanda Nziza" (Rwanda, Our Beautiful)
Rwanda's currency is the Rwandan franc (RWF).
In Rwanda, cars drive on the right hand side of the road.
Rwanda's demonym: Rwandan, Rwandese.
Rainfall: Rainy seasons: March – May and October – November (Average of 110-200 mm. per month).
Average Temperature: 24.6 – 27.6ºc.
Hottest months: August, September.
Altitude: Ranges from 1000-4500m above sea level.
Main water bodies: Lake Kivu, Lake Muhazi, Lake Ihema, Lake Burera, Lake Ruhondo, and Lake Mugesera.
Vegetation: ranges from dense equatorial forest in the northwest of the country to tropical savannah in the east.
Akagera National Park was created in 1934. Area: 1080 square kilometers. Altitude: 1250m – 1825m. Rainfall: 750-850 mm/year.
Nyungwe Forest became a National Park in 2004. It has a total area of 1019 square kilometers.
Rugezi Wetlands have a total area of 6735 ha.
Virunga National Park was created on October 1st, 1925. Its total area is 160 square kilometers.
Rwanda is home to 40 per cent of the African continent's mammals with 402 different species.
Rwanda has a diversity of birds totaling 1,061 species.
Rwanda has 293 species of reptiles and amphibians.
Rwanda has 5,793 higher plant species.
Main National Parks/Animal Reserves: Akagera National Park, Virunga Volcanoes National Parks and Nyungwe National Park.
The highest point in Rwanda is Karisimbi (a volcano) which stands at 4,519 m and its lowest point is the Rusizi River at 950 m.
Health and Social welfare
1. Health Sector 
Rwanda's health sector, like many others in the country, has in the last decades remarkably evolved. The success is in part due to the fact that the Government and the Ministry of Health work as one in pursuit of an integrated and community-driven development process.
a. Ministry of Health (MoH)
To enhance public health services, the Ministry of Health is committed to strengthening the quality of service delivered and providing access to treatment from a bottom up approach.
Each village elects three volunteers to act as Community Health Workers for the general population – a binome comprising of a man and a woman for general diseases and a woman as assistant maternal to follow antenatal care – and the first line of defence addressing 80% of the burden of disease through home-based care. Community Health Workers are trained by the Ministry of Health throughout the country to deliver quality services, monitor health at village level and refer sick patients to the nearest health centre whereby based on the gravity of their cases they are then transferred to more specialised health facility or ultimately to a Referral Hospital.
The Ministry of Health also facilitates a universal health insurance coverage commonly known as Mutuelle de Santé currently covering over 85 % of the population and 90% of their medical bill. Rwandans within their several clusters also benefit from various health insurance schemes such as RAMA/RSSB, MMI and others of the private sector.
Through the above mentioned health insurance schemes, Rwandans and foreigners leaving in Rwanda are entitled to the necessary medical care from any of the 504 health centres, 501 Health Posts, 36 District Hospital 4 Provincial Hospitals and 7 Referral Hospitals in the country.
Overall, Rwanda's health system practices and policies are among the key elements which allowed the country its vibrant progress towards achieving the Millennium Development Goals (MDGs) and a projection towards SDGs.
Interesting statistics comparisons:
Infant mortality: 48.6/1000 (Census, 2012) ; 32/1000 (DHS, 2014-2015)
Under 5 Mortality: 72.3/1000 (Census, 2012) ; 50/1000 (DHS, 2014-2015)
Maternal mortality: 476/ 100,000 (DHS , 2010) ; 210/100,000 (DHS, 2014-2015)
Assisted deliveries: 90% (HMIS 2013) ; 91% (DHS, 2014-2015)
Health policies and reports:
Related websites: 
b. Rwanda Biomedical Centre
Rwanda Biomedical Centre's mission is to promote quality affordable and sustainable health care services to the population through innovative and evidence based interventions and practices guided by ethics and professionalism.
Website: www.rbc.gov.rw
c. National Reference Laboratory
The National Reference Laboratory (NRL) was established in July, 2003 by the Rwandan Government to develop institutional infrastructure, laboratory network, research and links at national and international level.
Website: www.nrl.gov.rw
d. Rwanda Social Security Board (RSSB)
Rwanda Social Security Board (RSSB) was established by the law No.45/2010 of 14/12/2010 that determines its mission, organization and functioning. This institution was established after the merger of Social Security Fund of Rwanda (SSFR) with Rwanda Health Insurance Fund (RAMA).
The mandate of the institution is to administer social security in the country. The branches currently managed include; pension, occupational risks and health insurance. The benefits offered under the different branches are; old age, invalidity, survivorship, work injuries and work related diseases and health insurance benefits. Since 2014, RSSB also manages the Mutuelle de Santé scheme.
Website: www.rssb.rw
2. Gender and Family Promotion
Since 1994, the Government of Rwanda has demonstrated strong commitment to gender equality and women's empowerment. This commitment has been reflected among other things in the setting up, of the necessary institutional machinery to manage gender programs in the country.
Institutions within the National Gender Machinery:
a. Ministry of Gender and Family Promotion (MIGEPROF)
The Ministry of Gender and Family Promotion is the central government institution mandated to ensure strategic coordination of policy implementation in the area of gender, family, women's empowerment and children's issues. It plays a leading role in the implementation of gender agenda.
The Ministry has made tremendous steps in ensuring gender equality and equity for both men and women and promotion of family as a central unit for Rwanda's development initiatives throughout the process of rebuilding the nation since the genocide.
Website: www.migeprof.gov.rw
b. National Women's Council (NWC)
The National Women's Council is a forum for advocacy and social mobilisation on issues affecting women in order to build their capacity and ensure their participation in the development of the country in general, and the development of women in particular.
Website: www.cnf.gov.rw
c. Gender Monitoring Office (GMO)
The Mission of Gender Monitoring Office is to effectively monitor gender mainstreaming and the fight against Gender Based Violence in public, private, civil society and religious institutions to achieve gender equality in Rwanda promotes accountability for sustainable development in Rwanda.
Website: www.gmo.gov.rw
d. National Children Council (NCC)
The National Children Council's mandate is to ensure that children's rights are met through the provision of basic needs and services for all children in the country, and protect them from abuse and exploitation.
The council also aims at enhancing child rights by coordinating, implementing, overseeing and monitoring the child protection system to give Rwanda's children the opportunity to develop into productive and responsible citizens.
Children are defined as persons below the age of 18 years and the Integrated Child Rights Policy of Rwanda is based on seven key themes: Identity and Nationality; Family and Alternative Care; Survival, Health and Standards of Living; Education; Protection; Justice; and Child Participation.
Website: www.ncc.gov.rw
e. Women Parliamentarians' Forum (FFRP)
The Women Parliamentarians' Forum is made by Parliamentarians and is a network affiliated to the Rwandan Parliament; this forum will plays an indispensable role in supporting gender equality and women empowerment by influencing for enactment of sounding laws and policies on gender issues in Rwanda.
The forum is contributing a lot in gender equality and women empowerment through different activities including advocacy for the end of any injustice based on gender, women rights promotion and equity between men and women with parity at all levels as well as the promotion of policies, programs and laws which take into account gender aspect. It is also contributing in strengthening the capacities of Rwandan female parliamentarians.
MEDIA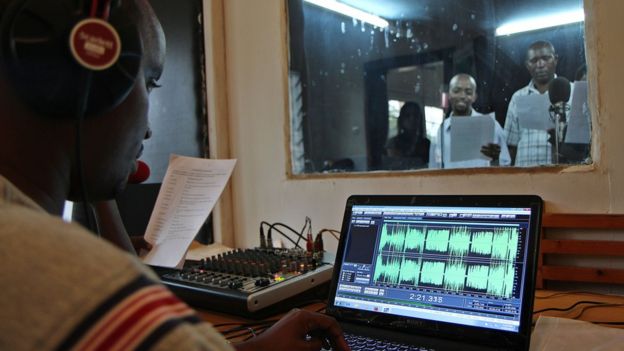 Newspaper readership is limited and press often exercise self-censorship.
Critical bloggers are often based abroad, notes US-based Freedom House.
State TV and radio reach the largest audiences, and state-owned publications predominate in the print sector.
Radio – the main source of news – had a role in the 1994 genocide. Notorious "hate" station Radio Tele Libre Mille Collines (RTLM) was a vehicle for virulent anti-Tutsi propaganda…191963 – About 20,000 Tutsis are killed following an incursion by Tutsi rebels based in Burundi. Fighting between the two ethnic groups continues intermittently over the next three decades.
Time in Rwanda
There is no time difference between winter and summer months in Rwanda; it's always two hours ahead of Greenwich Mean Time (GMT+2).
Currency in Rwanda
Rwanda's currency is the Rwandan franc (RWF). Currently (Feb 19), £1 = Rwf 1,1415, and US$1 = Rwf 875; you can check the latest exchange rates with www.oanda.com.
Rwanda's International Dialing Code
Rwanda's International Dialling Code is +250. Calling from Rwanda, you need to dial 0044 for the UK, or 001 for the United States, followed by an area code and local number. Calls can be made with Rwandatel S.A., Rwanda's largest company for telecommunications.
Food in Rwanda
The food in Rwanda varies from mediocre to very good. Fresh fruit and the Belgian-inspired cuisine are usually good; otherwise, whilst hygiene standards are generally high, results can be variable.
The diet for most local Rwandese people consists mainly of sweet potatoes, peas, corn, beans, millet and fresh fruit, including avocados, mangos and papayas. Umutsima (cassava and corn), isombe (cassava leaves with eggplant and spinach) and mizuzu (fried plantains) are some of Rwanda's traditional dishes. Drinks include local beer and ikigage, a locally brewed beer made from sorghum.
Travelling in Rwanda
With your own 4WD vehicle and driver, travelling in Rwanda is fairly easy. Although major arterial routes are tarred, some roads in the more rural areas are not and can be in poor condition.
Language in Rwanda
The main language spoken in Rwanda is Kinyarwanda (a Bantu language, also known as 'Rwanda' or 'Ruanda'). French is widespread and English is also spoken by many people who are in contact with visitors.
Weather and climate in Rwanda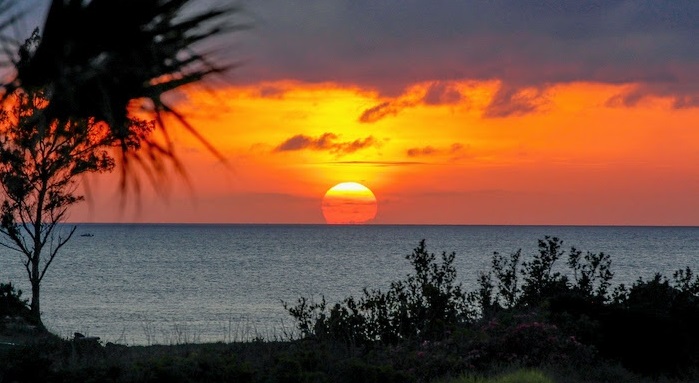 Rwanda presents visitors with a pleasant tropical highland climate, although rainfall is not uncommon. For more details, see our webpage on the climate and weather in Rwanda.